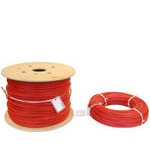 Standard high voltage cables for rated voltage up to 300kVdc, shielded and unshielded high voltage cables, diverse dielectric materials, e.g. silicone, EPR or PE.
---
up to 100kV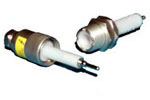 The single pole high voltage pairs HSx1 and HBx1 are available for operating voltages of 10kVdc, 20kVdc and 30kVdc.
Series 100 connectors are available for up to 100kVdc.
A shielded cable can be easily fitted to the plugs for an interconnection wire. The strong nickel-plated housing and the screw interlock warrant a safe and reliable connection.
---
1000:1, 1-25kV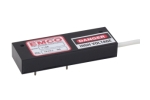 High Voltage Divider 1000:1 into 10MΩ
Voltage Range 1000V - 25kV
Input Resistance 1000MΩ